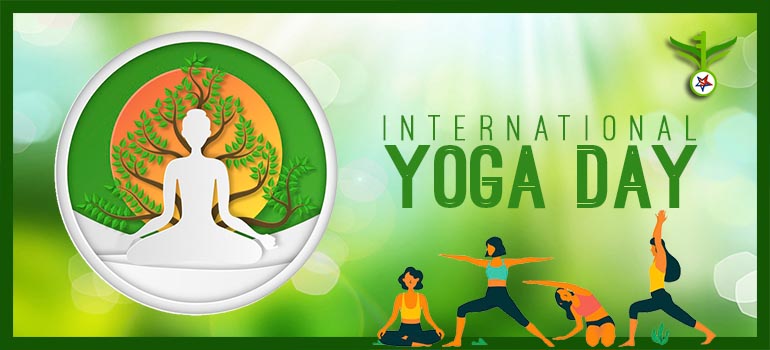 Understanding the value of celebrating International Day of Yoga at Home
International day of Yoga has always been a public event which actually involves mass celebration and participation of the people. Today in extraordinary times, we are celebrating yoga in a different way. We are getting the opportunity of organising this occasion at home along with our families. The objective is to realize the importance of yoga by practicing asanas of yoga and sharing the positive vibes among the family members because for a healthy lifestyle doing yoga is a valuable resource and also helps in reducing the incidence and impact of all health problems and it's a key to healthy life. That is also the message of our PM, Shri. Narendra Modi with respect to International Day of Yoga 2020 which is going to be a unique event due to the current pandemic.
Why Yoga is an crucial gift of India's ancient tradition
Yoga has been contributing to changing the lives of the young and old in many ways. Developing inner wisdom and physical strength is the need of the hour in this current pandemic.Different Asanas of Yoga and Pranayam's help fix the problems of physical, psychological and mental health of a person. Yoga enables a person to build a healthy body with a strong mind and good immunity.
In reference to the speech addressed by PM Modi about yoga, he spoke how yoga actually shortens the distance between many things. Though we are living in a Covid19 era and following social distancing norms, there are certain things that need to be brought or joined together:
Ending the distancing between the body and soul.
Connecting the present and future events of life
Bridging the gap between the expectation and reality
Practicing yoga not only gives emotional strength and develops empathy that helps us reach out to people, during this crisis. Many people need mental support during this trying time.
The Ayurvedic products of SkinRange, along with Yoga can help build health and develop strong immunity. Both Ayurveda and Yoga follow the approach of holistic living. Combination of ayurvedic supplements with yoga can change the lives of the people in following ways:
Removing the toxins from the body which will help oxygen to spread throughout the body via the bloodstream.
Clearing the blockages in the arteries and easing the flow of blood throughout the body.
Recharge the brain with the positivity and activate the dormant neurons.
Thereby rejuvenating our health and increasing vitality.
Intake of ayurvedic supplements and practicing yoga asanas is the message of this 6th International day of Yoga. This is the mystery unfolded by key to healthy life in the Covid era.